'It's been hard' — Doctors, nurses from Bryan 6N reflect on last year of fighting COVID | Local
[ad_1]

In several cases, couples ended up in the ICU together.
To a person, each says they regret their choice to not get a shot, Bryan staff said.
"Every one of them really just didn't think it could happen to them, and every one of them regret it," Reichmuth said. "I don't ask them about it, they just share it."
Reichmuth said it can be frustrating, even infuriating, to see patients who refused to protect themselves, but it doesn't change the mission of the care team.
"You get to know them and it goes from anger to sympathy and feeling sorry," he said. "In some ways, that's even harder emotionally. Part of you is saying: 'You made this choice,' but the other part of you just wants to get them better, just wants to get them through this."
'We cry on the phone'
The months-long surge and limited bed and staffing capacity has also squeezed Bryan in other ways over the past year.
Tami Russman, a registered nurse who works as a house supervisor, said Bryan has not been able to accommodate transfers from smaller regional hospitals both in Nebraska and other states.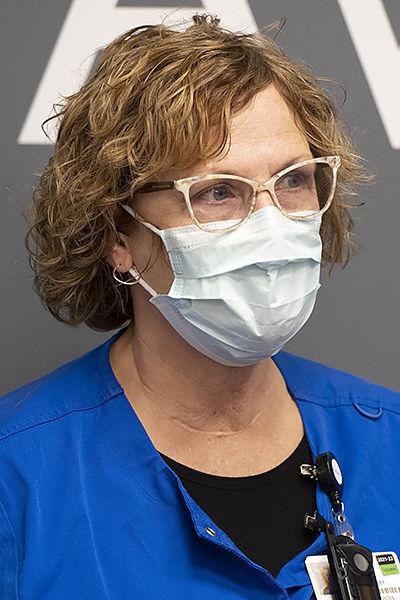 Over the past six months, Bryan has turned down requests from hospitals in Iowa, Montana, Oklahoma, South Dakota and Texas to transfer patients needing ICU-level care, not just COVID patients.
[ad_2]

Source link