Practice 2/11 – We're Back! Alignment, Injury Updates, Better Day 1 and Practice Flow + Kempe on All-Star
[ad_1]

We're back, Insiders!
The Kings returned to the ice this morning at Toyota Sports Performance Center for the first practice back following the extended All-Star Break. First off, it's very good to be back here in LA! The Kings haven't been on the ice since defeating Detroit nine days prior at Little Caesars Arena in Michigan, a well-deserved break for all involved following an extremely successful 13-day trip, which saw the Kings go 4-0-2.
The Kings had a full group on the ice today, including defensemen Mikey Anderson and Matt Roy. Anderson suffered an upper-body injury in Philadelphia and missed the final two games of the trip, while Roy entered COVID Protocol prior to the game in Pittsburgh and also missed the games against the Penguins and Red Wings.
While those individuals were back at it, the elimination of the taxi squad saw the number of individuals on the ice trimmed down a bit to a roster that must consist of 23 players or fewer.
The Kings did not take formal line rushes today, but jersey colors matched what we saw on the trip, so we'll assume that things are unchanged in terms of pairings and combinations considering the success the group has had with the current alignment.
Gray: Arvidsson, Danault, Iafallo, Kempe, Kopitar, Moore
White: Athanasiou, Brown, Byfield, Grundstrom, Kaliyev, Lemieux, Lizotte,
Black: Anderson, Bjornfot, Doughty, Durzi, Maatta, Roy
Goaltenders: Petersen, Quick
Speaking with Todd McLellan this morning, he was happy with the mindset and approach that the Kings took coming back to work today. Following the team's last break, after the holiday break, McLellan did not feel that everyone was as engaged as they needed to be on Day 1. That led to a bad first practice, a recovering second practice and one of the team's last true "clunkers", the 6-3 defeat against Vegas at home.
"Yeah, this was significantly better than the Christmas practice, which is a good sign," McLellan said. "It doesn't guarantee us any kind of success against Edmonton, but if our performance was like Christmas, it would have guaranteed us failure. The group was good, practice was designed just to get up and down. There wasn't a lot of grinding, but there was a lot of skating. Tomorrow we'll grind a little bit more and then it's non-stop through April."
Still a lot of time between today and Tuesday's tilt with the Oilers, but certainly the right foundation to build towards that game.
Notes –
Injury Updates
As noted above, the Kings welcomed back defensemen Mikey Anderson and Matt Roy earlier today. Anderson and Roy were shorter-term situations, with the break coming at a very favorable time for both players, with each missing just two games.
"Royzie was in protocol and he was cleared, he didn't have any symptoms, he was fine, just a little bit rusty," McLellan said after practice. "Mikey seems to be good, he's passed all his testing and says he feels good. They, like the rest of the group, just need some skates."
McLellan also offered us an update on forward Lias Andersson and defenseman Alex Edler, both of whom are currently on injured reserve.
Andersson has been a longer-term absence, after he was injured during practice back on January 9. He landed on injured reserve, retroactive to that day, and has not practiced since. A slew of injuries have limited Andersson to just 13 games played this season, with three separate injuries costing him time so far this season.
Edler has not played since November 21, when he suffered a long-term ankle injury. McLellan noted that he is progressing in his recovery and wants to return this season, which is a good sign for the Kings.
TM on Andersson – Lias is getting better. He obviously didn't skate with us today, he won't be ready to play on Tuesday but after that, hopefully another week, 10 days, he'll be practicing with us and getting close to being a full-time player.
TM on Edler – Yeah, he does [have a chance to return this season]. He's limping around the locker room, but the crutches have seemed to fallen to the side. He's doing everything he can, he wants to be back, so he has a chance.
Where it leaves the Kings is just about fully stocked with players, both at the NHL and AHL levels. With Anderson and Roy back or close to it, the Kings have 13 forwards, six defensemen and two goaltenders at their disposal. Don't be surprised to see a defenseman recalled between now and Tuesday, but with the Kings off for another four days, and AHL-Ontario playing three times in that span, no reason to rush that transaction.
Practice Focus
Mindset, mentality and approach were big takeaways from today, as noted above, especially when compared to the last time the team was in this situation. Coming out of the holiday break, the Kings had seven days in between their most recent game and their first practice back. In late-December, however, the Kings had just two days to get up to speed before game day against Vegas.
There's a bit more time now, with practices today and tomorrow, an off day on Sunday and practice again on Monday, before the Edmonton Oilers come to town with new Head Coach Jay Woodcroft of the McLellan coaching tree. The timing and schedule has led to a plan for the Kings, beginning with today's skate in El Segundo.
"We have, like every other team in the league, I don't know if you want to call it sports science, but people that the staff turns to in these situations, what do the players need to feel good on Tuesday night," McLellan explained. "Physically feel good and refresh their minds on what they need to play and adjust a couple of things, but the feel part of it, the ability to handle the puck, make sure the legs are good, the lungs are ready to go. We're able to sit down with our fitness and nutrition group and they'll give us what they feel is a guide and we follow it."
In a way, this span of four days has a bit of a "mini-training camp" vibe to it, a situation unique really to the Kings. Most teams have already resumed play, with the leaguewide schedule resuming back on Monday, February 7.
All but five teams around the league have already resumed play, with the Kings the second-to-last team to get back on the ice (Florida, Wednesday). This stemmed from the league's least-impacted schedule due to games cancelled due to COVID-19, with LA having just three games slotted into the originally scheduled three-week break in action for the Olympics. That's led to some time to recover, recharge and plan ahead.
"It was nice having a break, we played a lot of games going in, so I think it was good," forward Adrian Kempe said today. "Some guys had some small injuries to get rid of, do some more rehab and stuff like that before coming back here. For me, I felt like it was a good time to recharge the batteries, think about something else for a little bit and we have [35] games left now and it's going to be [35] big games for our team with where we're at right now. I think it was a good thing for our team."
Today's skate had more of a "get the legs moving" vibe to it. First official day back after nine days off isn't the day to push it to the max in terms of battle and physicality. That will change tomorrow, with the Kings looking at a more aggressive skate tomorrow coming off of today's practice and heading into a day off on Sunday.
After an off day on Sunday, that leaves Monday as the final skate to get everything back up and running before the Oilers come to town and the regular-season schedule resumes.
Lastly, Kempe took the chance today to reflect on his All-Star Game experience, speaking with media for the first time since the event.
Kempe on All-Star Experience
It was fun. It was a good couple of days, a good experience, I didn't really know what to expect when I got out there, I got to meet a lot of guys and players you play against, players you don't like on the ice but they're actually great guys off the ice. It was fun, a great experience for me.
Kempe on his favorite part of the weekend
I liked the skills. There was a lot going on, not just the things that I did but like all of the show that was going on around, I thought it was pretty cool. Obviously there were a lot of people just around the hotel, it was fun and the game was cool as well, but I think the skills was my favorite.
Kempe on if you can really tell who the fastest skater is in the competition
We were all pretty tight, within one second pretty much. It's hard to tell who is actually the fastest skater, you see McDavid when he's out there, you'd think he's the fastest guy, but it's hard to say if guys are going 100 percent or not either. You just get one lap, it's basically just the turns around the net to see who gets the best time. [Everyone] was really fast, it came down to a small, not even seconds, it was kind of cool to see.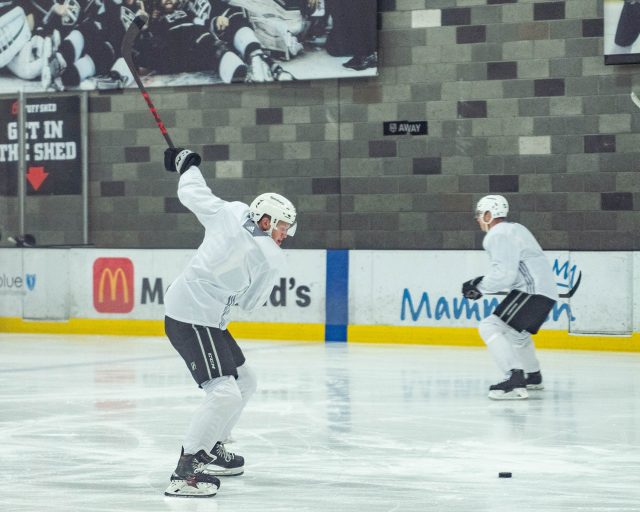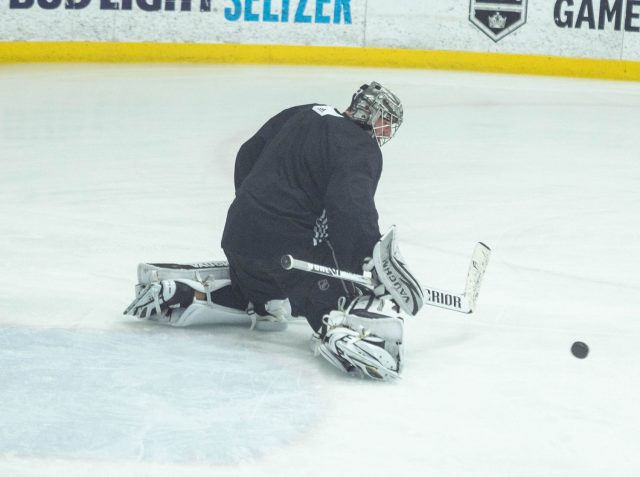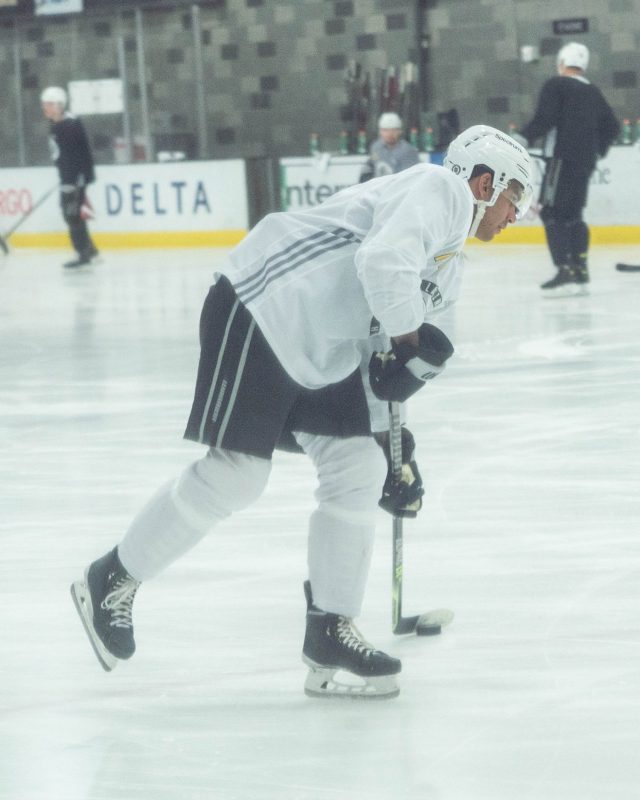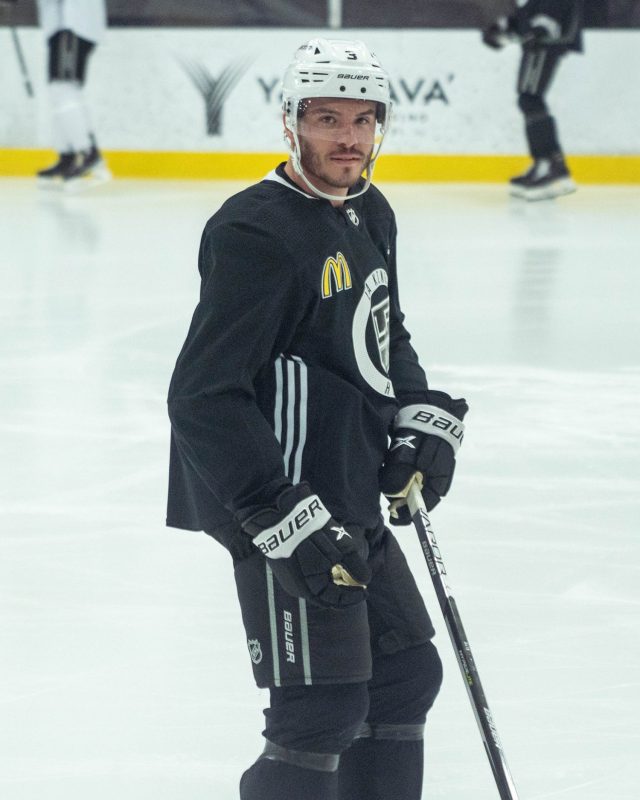 [ad_2]

Source link